NEW SOS Reviews App
Select on Site is proud to introduce our NEW Reviews App which will: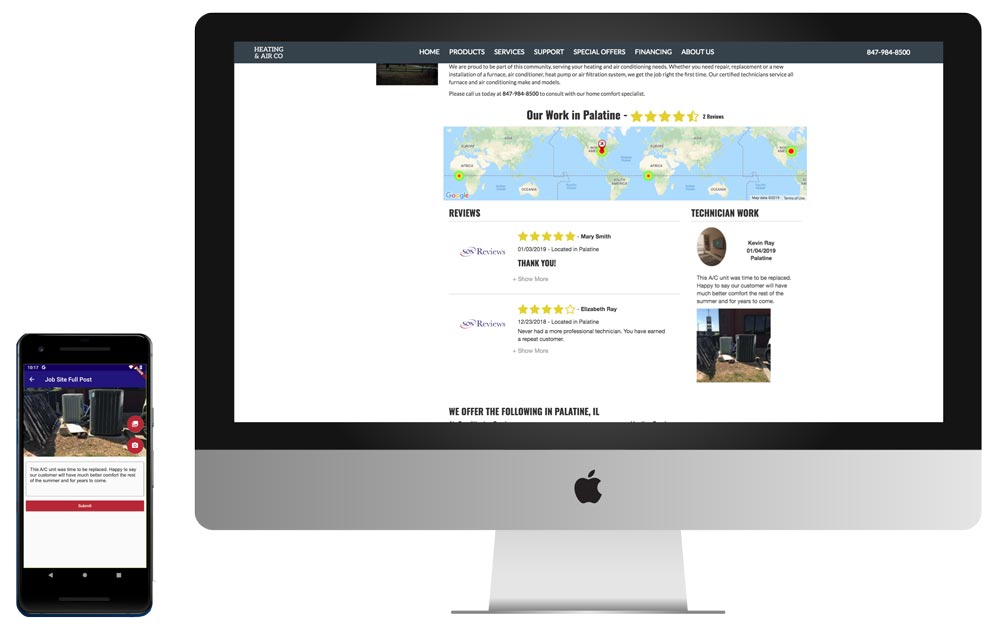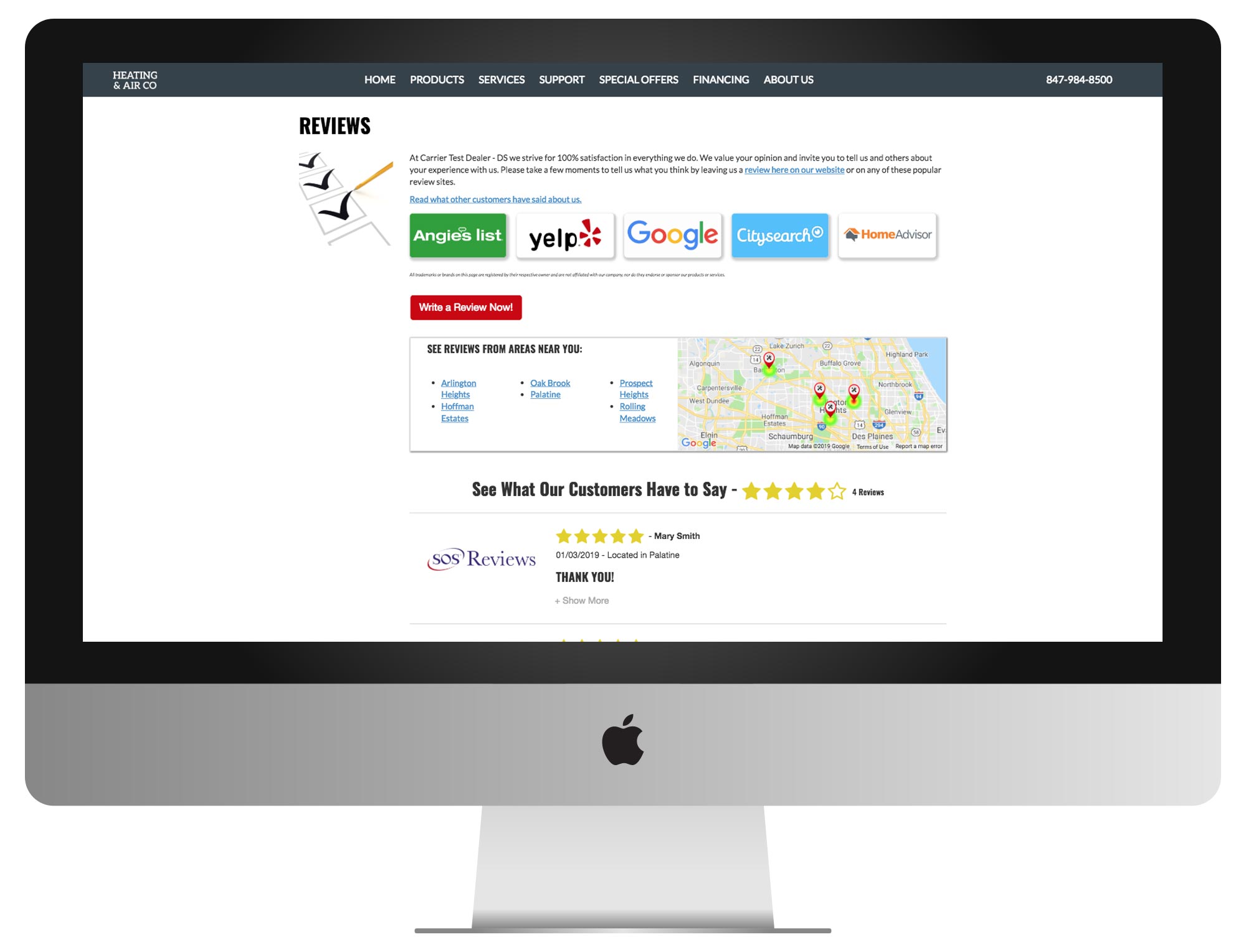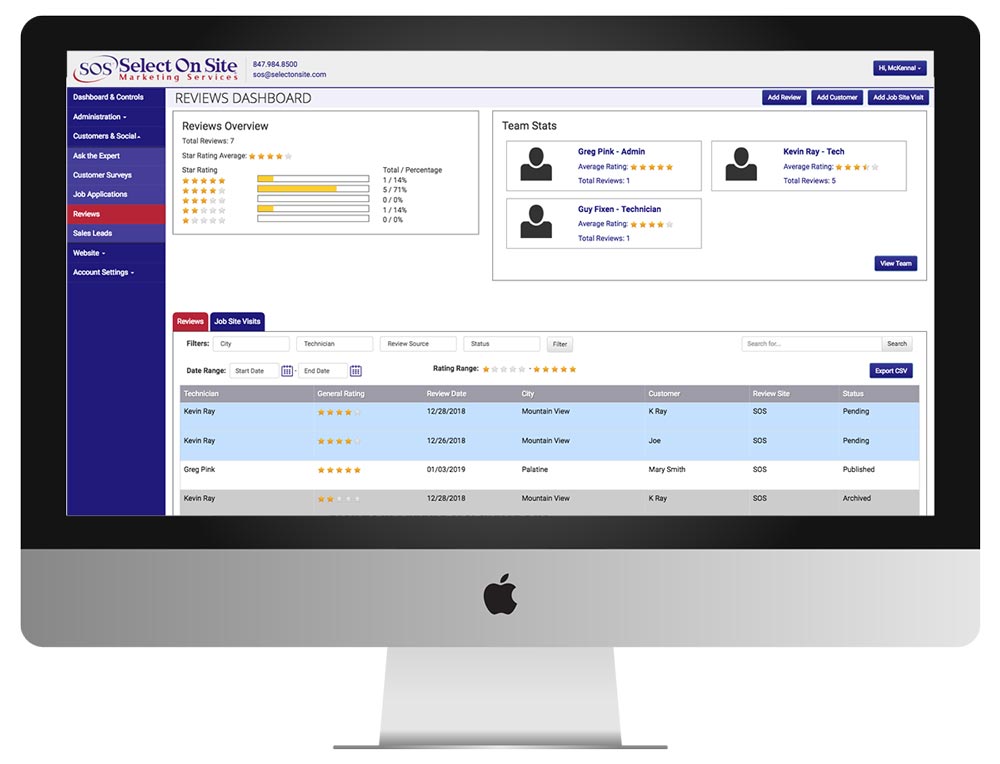 Potential customers are looking at your reviews. You should, too.
90%
of customers read online reviews before calling a business for services
92%
of customers will use a local business if it has at least a 4-star rating
88%
of customers trust online reviews as much as personal recommendations from friends
86%
will hesitate to purchase from a business that has negative online reviews
Source: https://www.invespcro.com/blog/the-importance-of-online-customer-reviews-infographic/
Highlights
Easily manage your website reviews using the SOS Reviews App. The app seamlessly integrates into your existing website making it quick and easy to take charge of your reviews.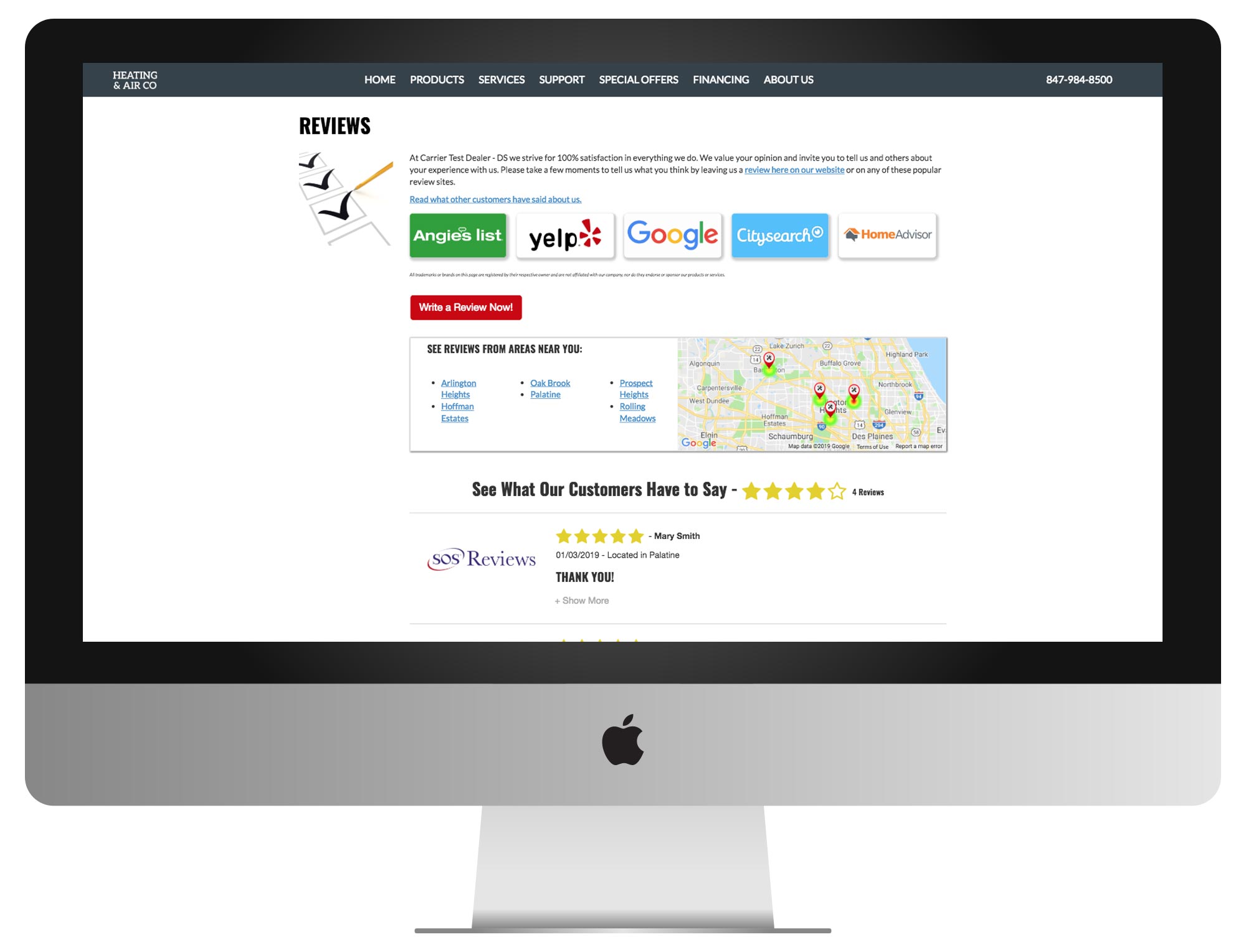 Front End Features:
Each technician downloads the App directly to their phone
Technicians can pin their location when they arrive on a service call which populates a heat map on your reivews page
The Heat Map provides reassurance to potential customers that you do work in their area
Technicians request customer reviews directly from their phones with options to email or text customers if they'd like to complete a review at a later time
After customers review you, they are given the option to review you on a 3rd party such as Google, Yelp, or Facebook.
Any reviews obtained using our App will ALWAYS remain yours even if you cancel your service with us. We never hold your reviews hostage.
With our App, your reviews are FULLY-INTEGRATED onto your reviews page. They will look great and function properly on the page whether you're on your mobile phone or at a desktop computer.
By using our App, you'll be driving more traffic to your website which translates into a HUGE SEO benefit for your website.
---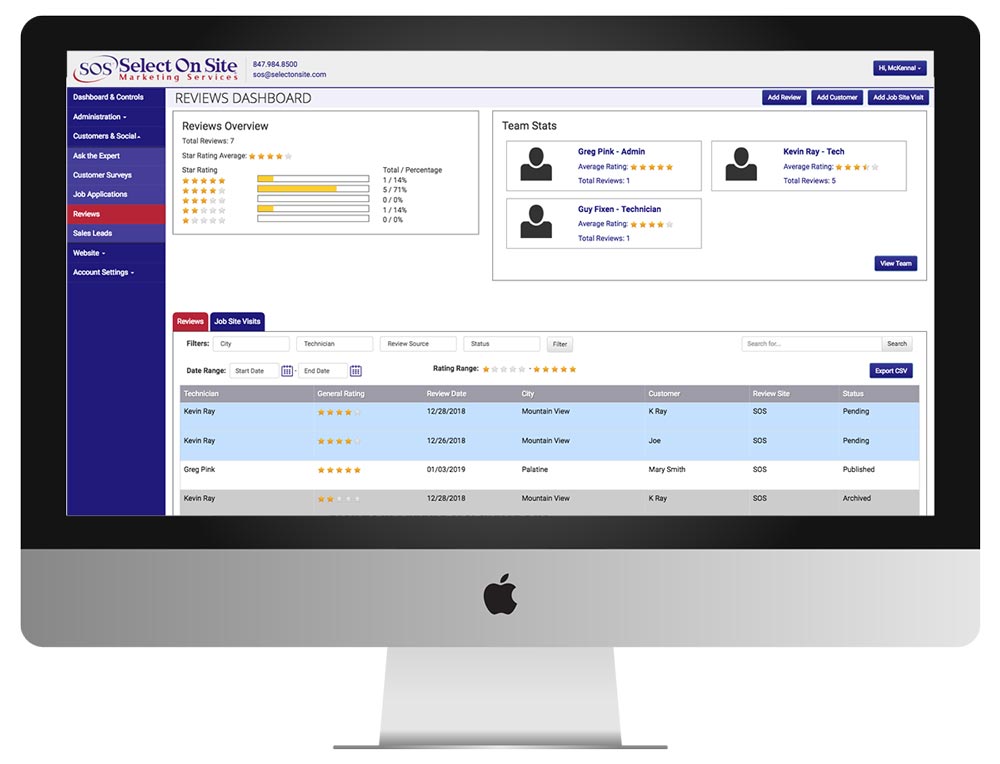 Back End Features:
The most POWERFUL part of our new App is how easy it is to manage all your reviews from our newly designed Dashboard. From our backend system, you'll be able to:

Keep track of your overall star ratings with our at-a-glance overview feature
View all your reviews in one concise list with any pending reviews at the top of the list
Filter your reviews by date, city, technician, review source or status so you can quickly drill down to only the reviews you're concerned about
Keep a close eye on the review ratings of all your technicians and easily drill down into specifics on how they performed in the eyes of your customers.